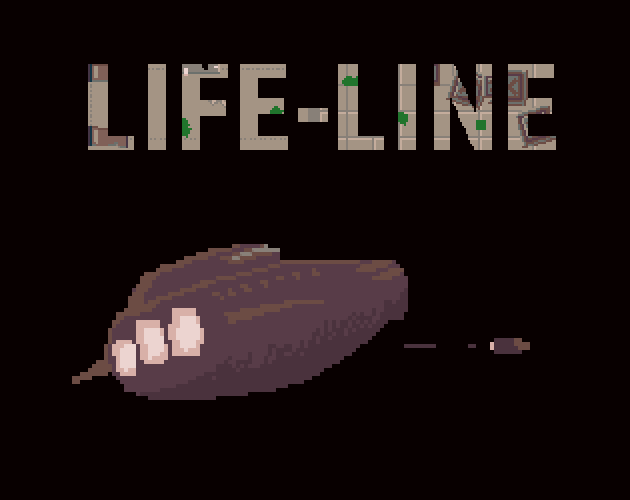 Life-line
Fullscreen mode recommended. WebGL must be enabled and supported for game to work
Control Mode 1 (recommended) :
WASD to control blue arrow guy, Arrow keys to control red square guy
Control Mode 2 (bit buggy) :
WASD/Arrow to control blue pointy guy, red square guy will try to move to mouse location
Blood just enables/disables blood splatters.
How to play:
Blue pointy guy must protect red square guy, who will be attacked by zombies. (Health indicated by red bar at bottom)
Blue pointy guy will shoot zombies automatically when in range
Doors can be opened via pressure plates, wires indicate they open which door.
Pressure plates with P on them can only be activated by blue pointy guy.
Red square guy must reach pressure plate with E on it to end level.
~~~~~~~~~~~~~~~~~~~~~~~~~~~~~~~~~~~~~~~~~~~~~~~~~~~~~~~~~~~~~~~
Story:
Aboard the space research ship Archimedes, a zombie outbreak has occurred. Of the entire crew there are only 2 survivors. One can attack and is invincible but cannot open doors alone, while the other is weak and vulnerable, but is needed to help escape.
Both must help each other survive and advance, a must need win-win situation in order to escape the zombie infested vessel.
Made for the StartupCities Game Jam.
Credit to Chan Walrus for engine hum.
Free sound effects were edited and used, everything else including art was 100% made during the jam.
Changelog:
-11/23/2020 fixed a slight bug where wrong volume for audio clip occurs (typo)
fixed a bug where the final end screen didnt show after completing final level
fixed visual bug on 3rd level and bug where door would not open